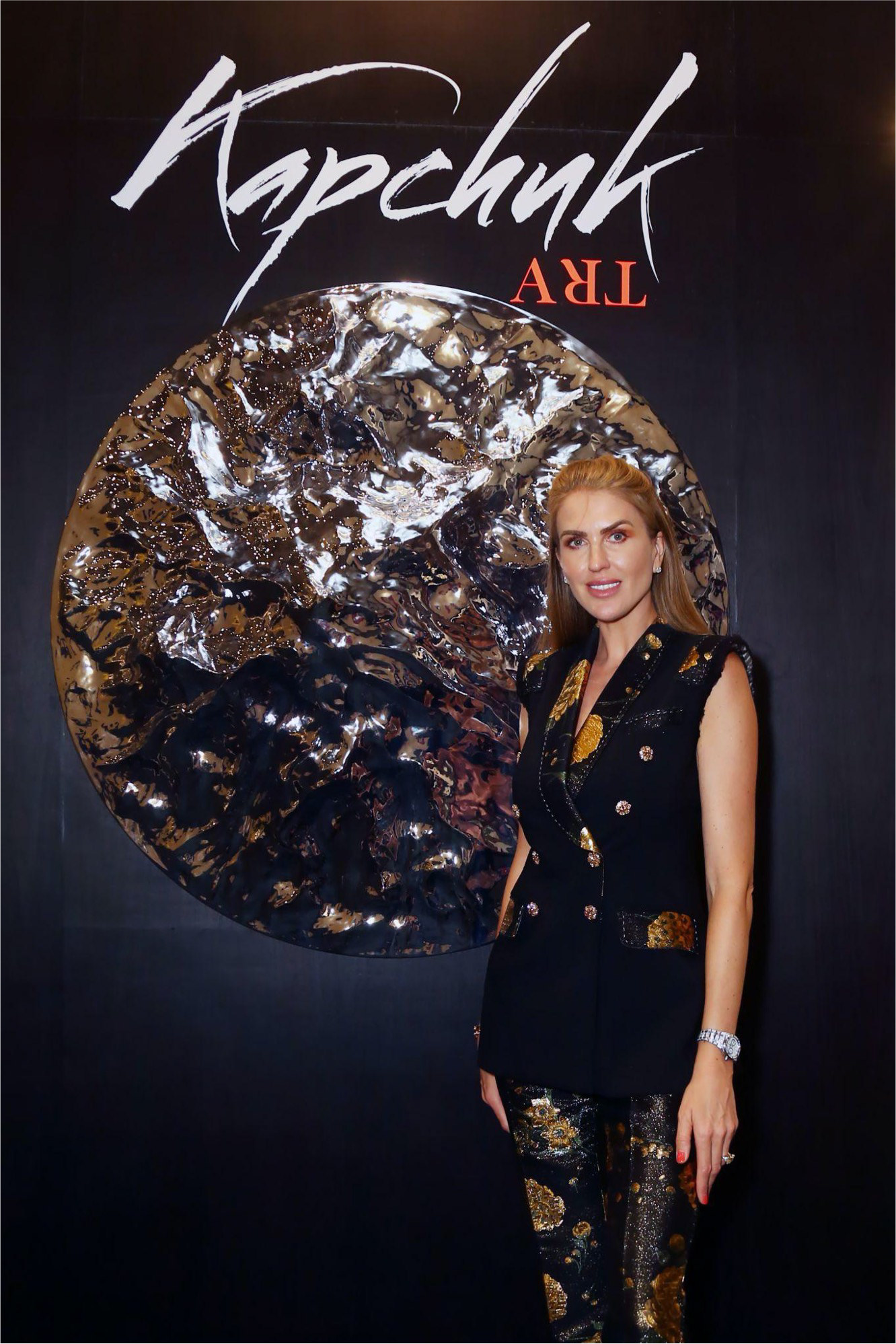 From 28 April to 1 May, select works from artist and philanthropist Natalia Kapchuk's latest series, The Lost Planet, joined other masterpieces at the India Art Fair 2022.
Since the successful debut solo exhibition of The Lost Planet series at the Unit X Art Space in London, UK, the installation has continued in its travels across the globe to spread the many messages embedded within each creation. Having presented in numerous countries such as the UK, US, UAE, and South Korea, select pieces have now journeyed to India for the India Art Fair.
Devoted to the creative exploration and natural unicity of our precious Earth, The Lost Planet series examines environmental issues caused by anthropic activities. Both an environmentalist and a contemporary artist, Natalia Kapchuk believes that the penetrating power of art can broadcast awareness regarding the plight of our beloved planet tenfold.
The featured artworks were Ice Shelter (2020) and Heart of the Ocean (2021). These two pieces express the artist's concern about global warming and the rapid increase in global temperatures; such factors produce dire outcomes, like the case of melting of glaciers and the subsequent flooding of nearby homes and villages that lie its runoff.
Ice Shelter (2020) is inspired by the remarkable Himalayan Mountains, or the world's "Third Pole." Unfortunately, recent studies have shown that at least one-third of these ice fields will melt due to the growing climate crisis. Such an increased melting speed will produce several dangers like flooding, electrical shortages, and the destruction of crops, disrupting the lives of the nearly two billion people living in the surrounding areas.
Similarly, Heart of Ocean (2021) addresses the artist's thoughts on the concern of rising temperatures in connection with the melting of a large-scale sheet of ice in the region of Antarctica. Recent reports predict that sea levels will elevate by nearly 1 meter by 2100. To this, the artist underscores the vital need to preserve our "kingdoms of polar ice" to prevent devastating outcomes. Natalia Kapchuk utilized a unique technique of fiberglass construction and chrome elements in the creation process of both of these artworks.