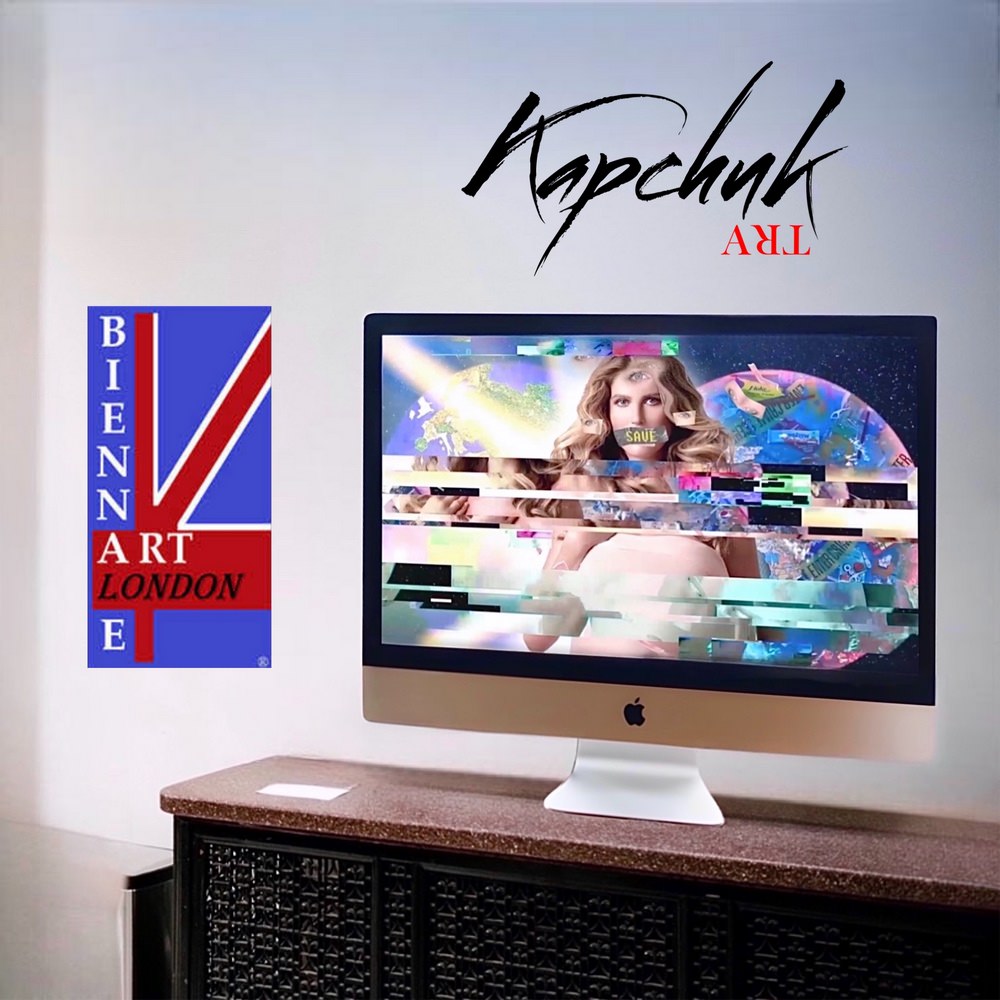 From July 27th to 30th, the breathtaking Chelsea Old Town Hall held a highly anticipated art event, London Art Biennale 2023. The prestigious exhibition brought together talented artists from the UK and around the world providing them a platform to showcase their work and engage with a diverse audience, including leading art collectors and representatives of global art community.
Among the other masterpieces selected by the professional jury, the animated video installation, "The Lost Planet" (2021), by Contemporary Artist and Environmentalist Natalia Kapchuk was on display.
The Lost Planet, created in collaboration with FprBuro Communications Agency, explores the evolution of Earth through the lens of science, technology, and consumerism, tracing the growing needs and behaviors of a post-industrial society. Personal growth is heavily influenced by social, economic, political, and religious institutions, leading to the pursuit of false objectives, insatiable desires, greed, and a willingness to exploit natural resources for the sake of indulgence and dominance. This societal model irreparably harms our cherished home – the planet. The artist's stance serves as a call to action for each individual to safeguard the world and stabilize the climate. By adopting responsible habits and mindful consumption practices, we can protect and restore the declining biodiversity on Earth.
The video captivated viewers and left a lasting impression with its engaging storyline and original production. For Natalia Kapchuk, being able to showcase her work among other masterpieces in such a revered setting was a profound honor. It allowed her to make a significant contribute to the ongoing conversation about the importance of preserving our environment for future generations.