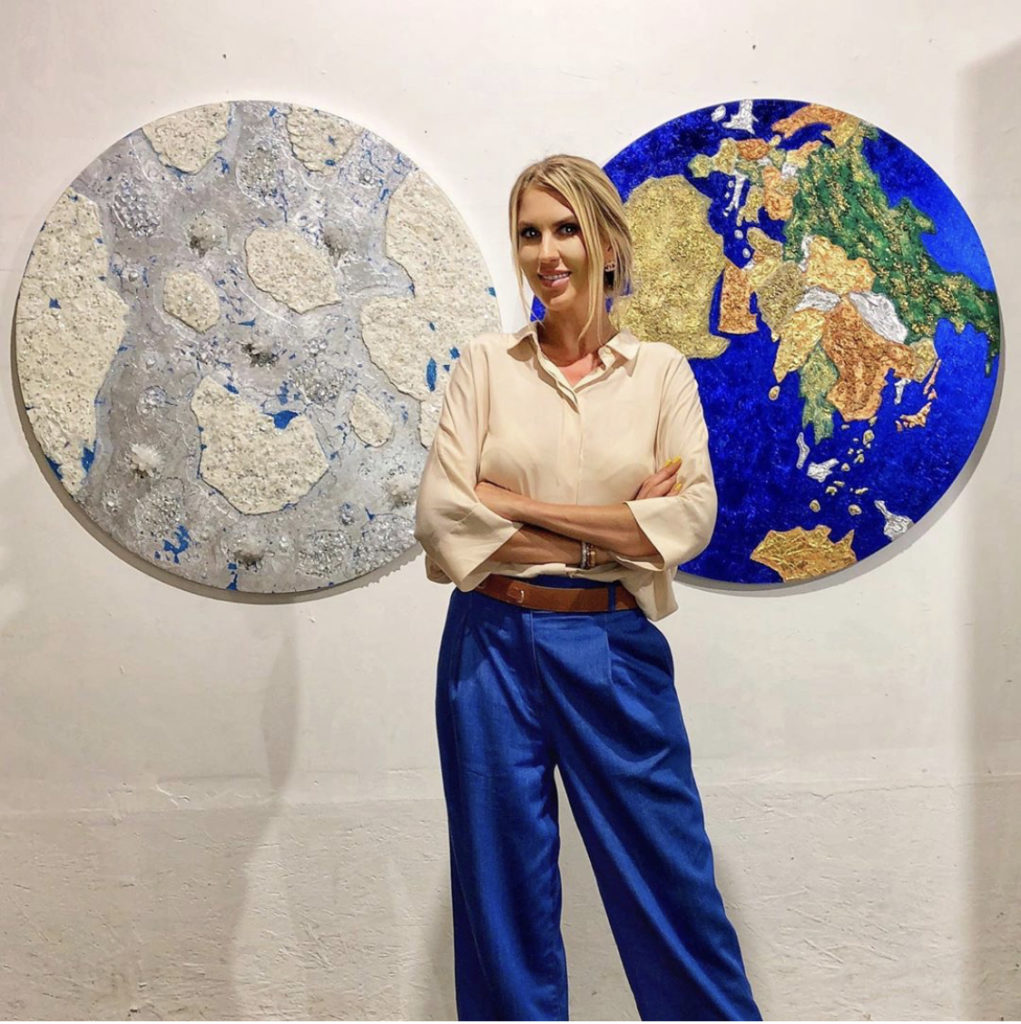 Natalia Kapchuk artworks became a part of the International ANIMA MUNDI exhibition in Venice.
The International ANIMA MUNDI Festival featuring two artworks of Natalia Kapchuk opened at the end of July 2019. The CONSCIOUSNESS section of the exhibition aims to discover multiple forms of hidden connections between mankind and the natural elements, the spaces, and the soul.
ANIMA MUNDI Festival supports an initiative such as the United Nations Framework Convention on Climate Change, The Ocean Cleanup, Plastic Oceans, and others. All the artworks exhibited in Venice fulfill the basic idea of the event — the true soul of the world. Two art pieces of Natalia Kapchuk were also chosen not occasionally. "Antarctica" is dedicated to the problem of the extremely fast melting of ice at the South Pole and decorated by metal leaf and natural crystals. The second one — "Lost in Blue" — shows possible clear Planet look. The body of work is devoted to natural resources, its unlimited extraction that impacts on changing surfaces, coastlines and color of the water. The artwork made in a special mixed media technique using resi-crete, metal leaf, sand and metallic paints on wood. According to the curator of the Festival arch. Luca Curci, both art objects depict the existing problems with which our Planet is struggling to deal. "I am honored to have two of my artworks from 'The Lost Planet' series to be showcased here in Venice. We must work together to save our planet, because, when we save our common Earth, we assure the survival of all its inhabitants", — commented Natalia.
ANIMA MUNDI Festival CONSCIOUSNESS exhibition in Venice runs till the 20th of September 2019.