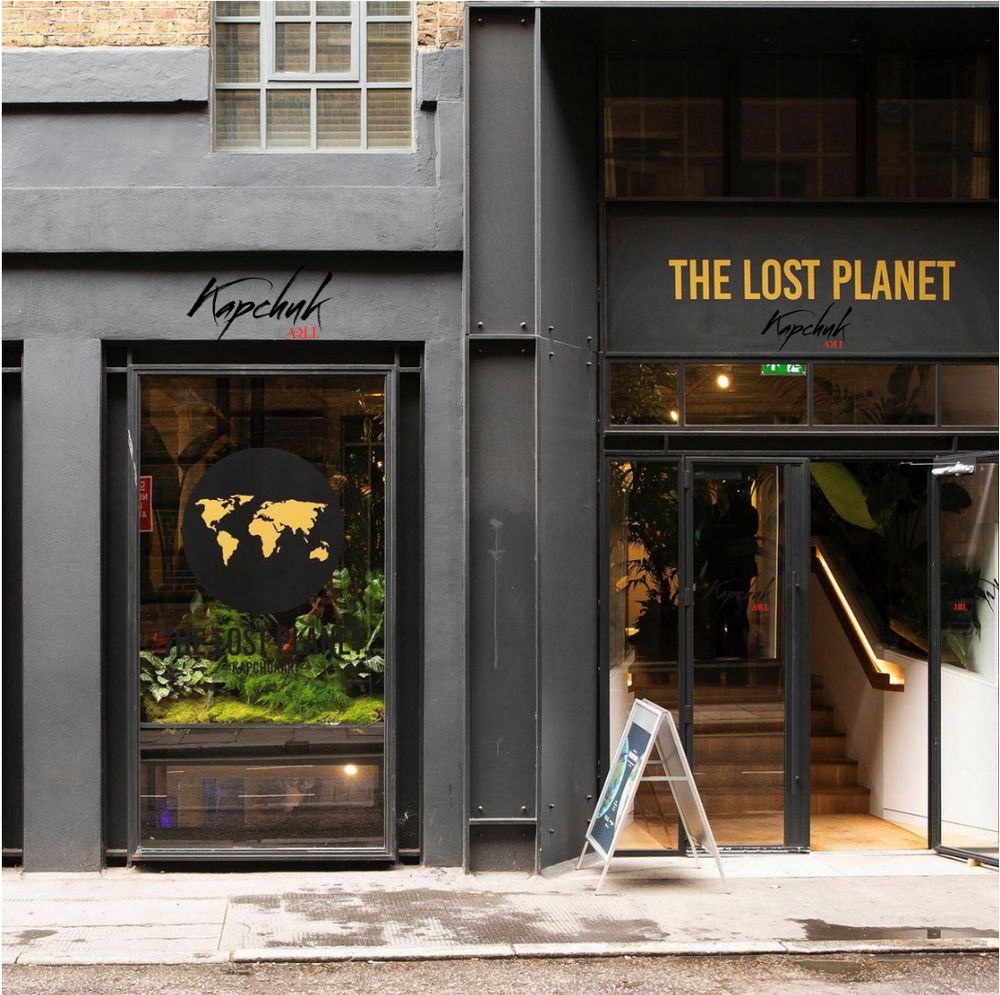 After multiple postponements due to the rising presence of Covid-19, Artist and Environmentalist Natalia Kapchuk successfully debuts her first solo project, The Lost Planet, this Frieze season in collaboration with FprBuro Communications Agency on the 14th of October 2021. Her immersive exhibition focuses on many crucial subjects such as climate change, deforestation, and chemical and plastic pollution in the world's oceans that affect marine life while contaminating sea waters. The exhibition features over 30 artworks ranging from large-scale installations, paintings, and animated video art.
The anticipated opening night featured many prominent attendees including the members and representatives of various royal families, fashion designers, well-known actors, media editors, and influencers alike. The guests present enjoyed the immersive art experience created by Kapchuk and her team, transforming Unit X into a space reminiscent of a dense jungle, highlighting the works of The Lost Planet series. Those in attendance among the evening's special guests included Bestselling British author Tyne O'Connell, luxury bag designer Ethan Koh, Prince Shwebomin, Lord Colin Moynihan, Freddie Achom, influencer and fashion designer Pegah Pourmand, models Yannick Konan, Eunice Olumide and Misty Bailey, actor Malcolm Model, Penelope Anne Vere Mountbatten, Ralph Heimans, Julia Kristina Mueller, Luise Hasse, and many others.
With their help, The Lost Planet installation of Natalia Kapchuk closely collaborated with leading environmental charities: Plastic Oceans Europe and Earthwatch Europe. A panel discussion was also implemented as a part of the exhibition, bearing the title 'Is this Planet Earth's Dying Century?', partnering with experts from Plastic Oceans Europe, Earthwatch Europe, and the Royal Geographical Society (with IBG) that took place during the show.
In her artist's statement, Kapchuk notes:
"My sole aim is to inspire people to think of their actions towards nature, its resources, and all living creatures; finding ways in which we, as humans, corporations, and political governments, can contribute to the preservation of our planet for future generations."
Since the beginning of her art career, Natalia is known for creating thought-provoking works of art, and her recent solo exhibition is no different. Here, she highlights the continual disregard for the health of our planet while sending a message of hope and empowerment.
Uniquely displaying her works, the artist showcases the pieces of The Lost Planet across two floors of the Unit X art space. The main level featured works dedicated to the planet's four main elements and the beauty of nature, eluding to the ills of human activity. The second floor presents works that express the abuse inflicted on the world's oceans.