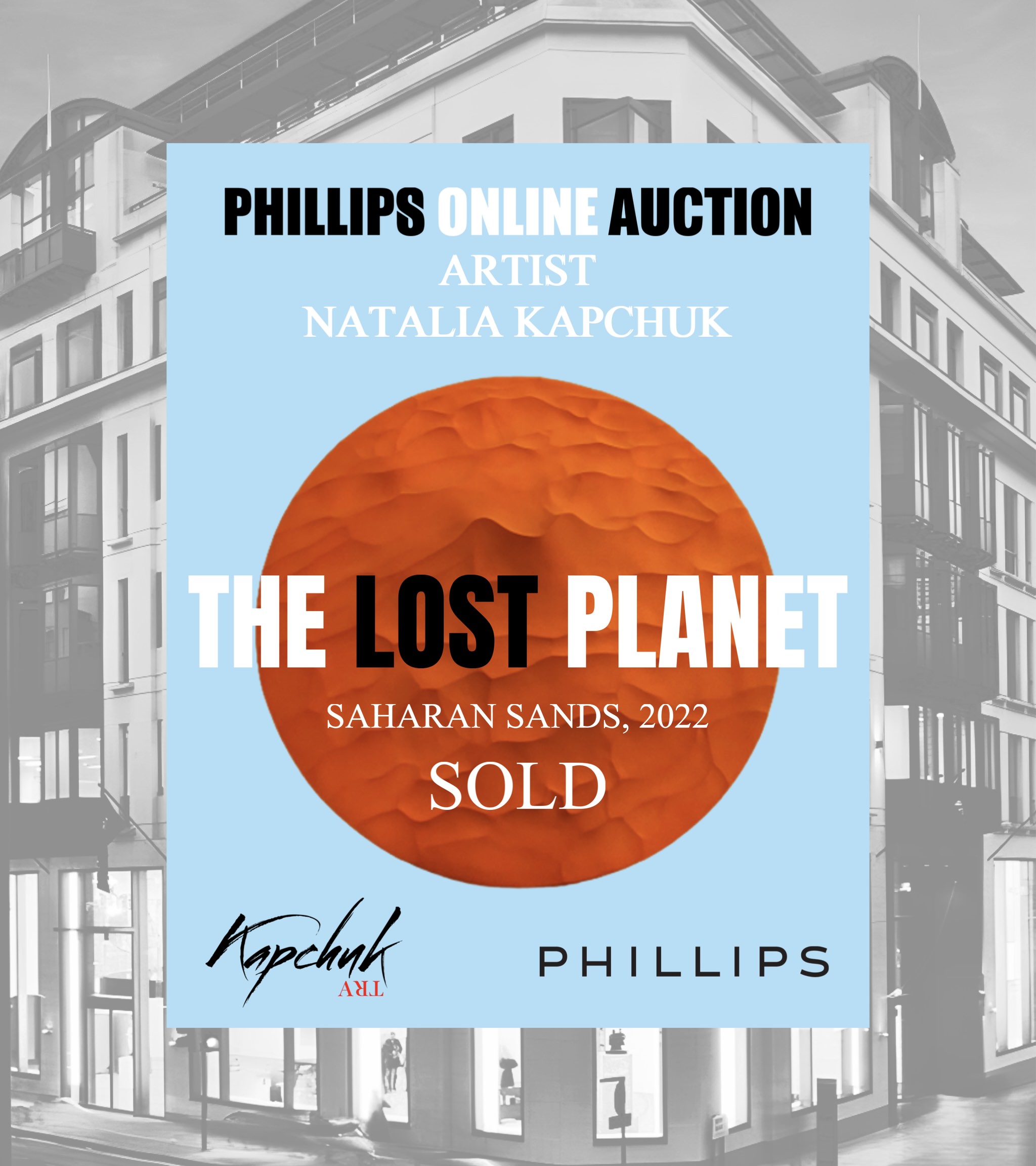 From the 18th to the 24th of May, the renowned Auction House Phillips conducted a multi-day online auction titled "Wired," showcasing exceptional artworks by both emerging and established contemporary artists.
Creations by contemporary artist and environmentalist Natalia Kapchuk can now be found in private collections worldwide, with several of them having been sold in charitable auctions that donate a portion of the proceeds to environmental and humanitarian initiatives. Therefore, Natalia Kapchuk's art piece "Saharan Sands" (2022) was selected for the dedicated auction.
"Saharan Sands" (2022) from The Lost Planet series celebrates the distinct splendor of the Saharan Desert and represents Natalia Kapchuk's contemplation on the impact of climate change on our planet's wonders. It reflects the artist's dedication to promoting a better world for future generations as she advocates for positive environmental and social changes.
Bidders fiercely competed for the opportunity to own Natalia Kapchuk's stunning artwork among the 116 features available. Following intense bidding, "Saharan Sands" (2022) was successfully sold for £27,940.
The artist expressed her happiness at participating in the auction and hopes that her artwork will bring great pleasure to its future owner.