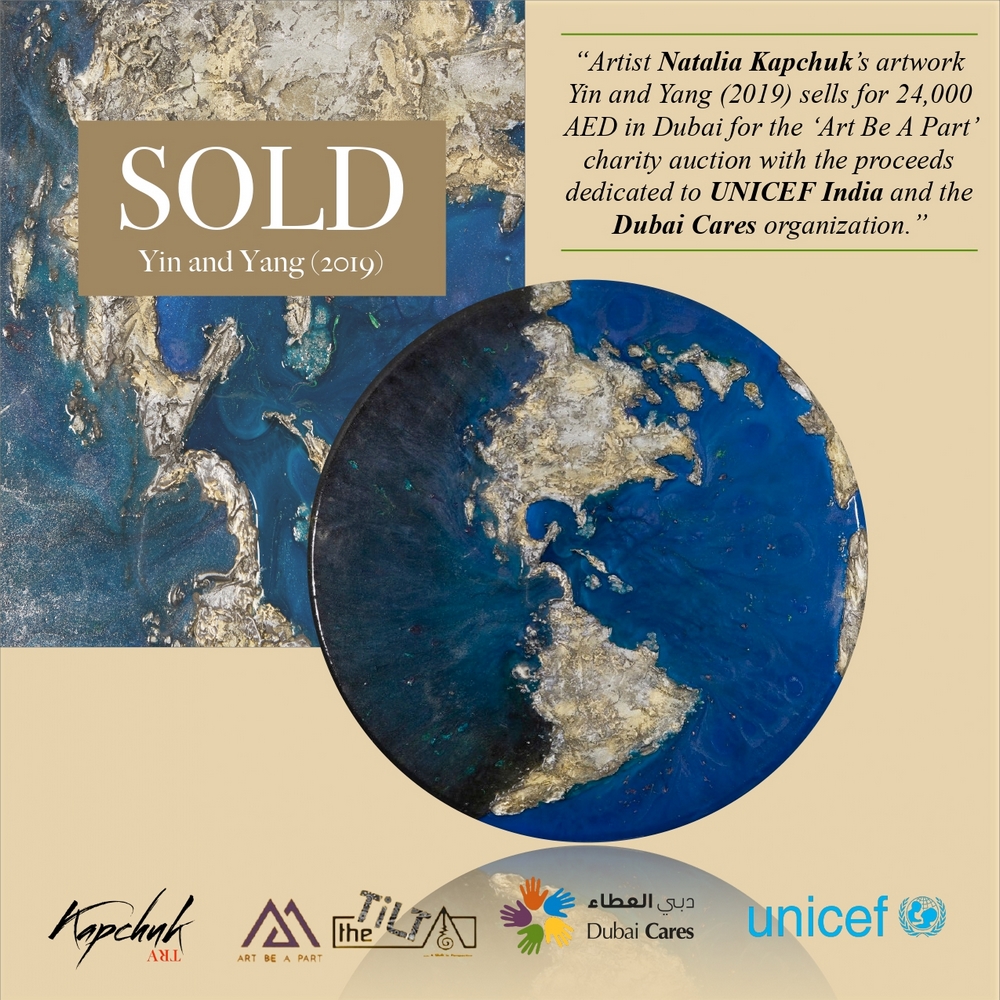 As a philanthropist and proud member of various charitable organizations, artist Natalia Kapchuk devotes herself to many humanitarian initiatives considering non-profit institutions as crucial supporting platforms for those in need, particularly when it comes to the support for children. According to the artist's mindset, a key to a promising and prosperous world lies in careful attention toward the present and future generations through the joint efforts and practices of conscious measures today.
To further lend her support toward the advancement and protection of children's rights, artist Natalia Kapchuk donated her art piece, Yin and Yang (2019), to the 'Art Be A Part' charity auction held on 17 September 2022, at the Taj Dubai Hotel in Dubai, UAE.
'Art Be A Part' is a newly created organization supporting various humanitarian causes, bringing together artists, philanthropists, and connoisseurs to support the future of humanity and the global well-being through collective actions. The overall auction of artworks, contributed by many talented artists from around the globe, raised 243,000 AED that was allocated to UNICEF India and Dubai Cares philanthropic organizations advocating for children's rights.
Among 43 artists featured, Natalia Kapchuk's artwork Yin and Yang (2019) is one of 12 pieces sold for this notable charity event that raised a total of 24,000 AED with a starting price of 15,000 AED.
The artist is proud to be a part of philanthropically focused affairs such as this, as she believes that only through collective efforts it is possible to ensure a prosperous future for younger generations.