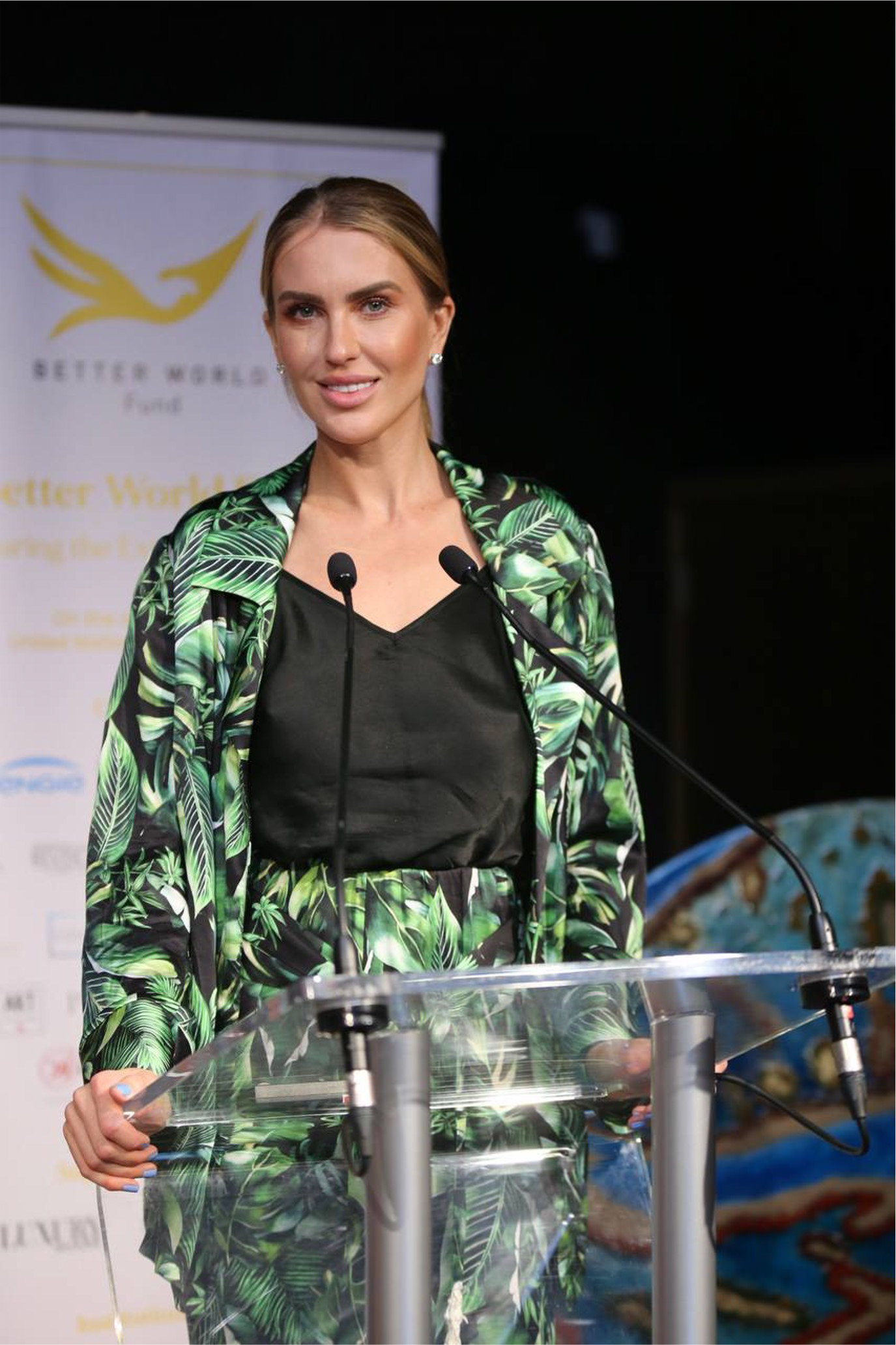 On the 25th—26th March, 2022, contemporary artist and environmentalist Natalia Kapchuk accepted an invitation to be a guest speaker at the Mastermind & Academia conference cohosted by the Better World Fund and the Université Paris-Saclay as a part of the France Pavilion for Expo 2020 Dubai. The topic of discussion spoke to the dire need to preserve our planet, primarily the safekeeping of our planet's majestic oceans. During the conference, influential figures and experts rooted in the study of science and ecology shared their thoughts on a range of issues spanning anthropogenic impacts and its effect on the environment to actions we must take to reverse some the immense damage already caused.
As an artist, philanthropist, and ambassador to both The Better World Fund and The Parliamentary Society of Arts, Fashion and Sports (UK), Natalia Kapchuk not only uses her creative prowess to depict the many ills plaguing our planet today, but she also uses the power of her voice to amplify and communicate the many thoughts and messages reflected in her eco-oriented artworks.
Having undergone extensive research, Natalia Kapchuk conveys her wealth of environmental knowledge in her captivating art pieces, as seen with her latest eco-oriented project, The Lost Planet. Nearly half of the artworks from the series revolve around the subject of the ocean and the devastating consequences of plastic pollution. For example, the most extensive piece from The Lost Planet is the work GPGP. Fragment No9820 is a large-scale mixed-media installation composed of reclaimed plastic waste and other harmful debris retrieved from our waterways.
During her speech, Natalia Kapchuk spoke to the monstrous issue of plastic pollution and it's effect to future inhabitants of Earth, vehemently stating:
"[…] we all have an important role to play in the fight to protect our planet. Collectively,
I know we can reverse the damage that has been caused, and create a more promising future for generations to come."
The artist closed her presentation with a call to action and with words of gratitude for all participants and those present for the proceedings, offering for their input into the fight for a healthier planet. Natalia Kapchuk also urged other creatives to continue utilizing their talents and voices to enact the change we so desperately need in the world.