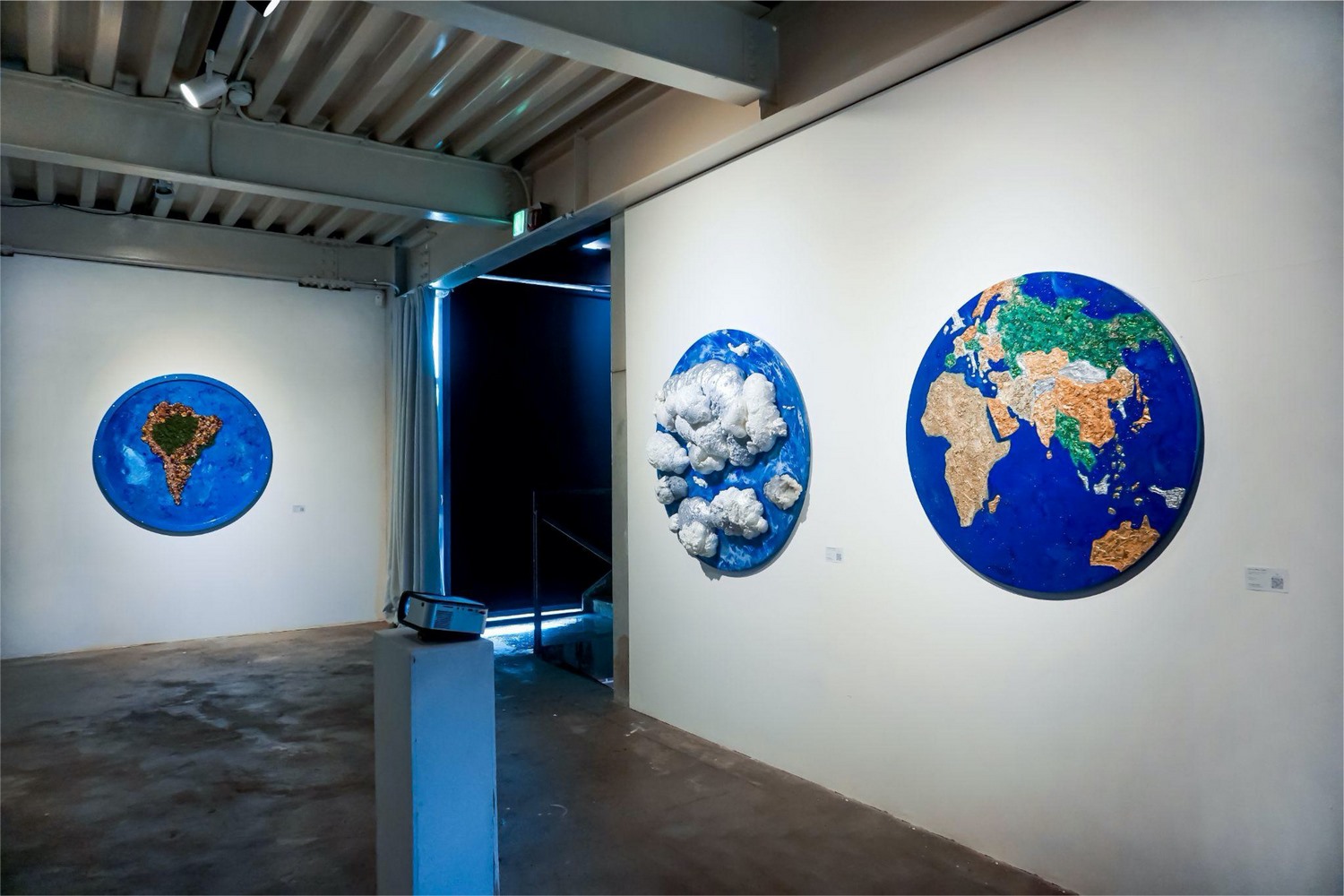 From 27 April to 1 May, select works from environmentalist, philanthropist, and contemporary artist Natalia Kapchuk adorned the walls of M-Gallery at the remarkable Czong Institute for Contemporary Art (CICA) in South Korea for her solo exhibition. The artworks are from the Kapchuk's latest series, The Lost Planet.
The Lost Planet series of works exemplifies creative exploration and the natural unicity of our dear planet, all while delving deep into the many environmental issues caused by human activity. The mission of artist Natalia Kapchuk is to use her gift of creative expression to spread much-needed awareness regarding the plight of our home here on Earth, conveying many environmental concerns and the culprits causing such irreparable damage.
The Lost Planet exhibition welcomed numerous visitors during its residency, leaving powerful messages for the observers present. The selection of South Korea as the exhibiting location stood as an exceptional destination for maximizing attention toward environmental matters as its capital city of Seoul is nearly 10 million-strong and is one of the largest industrial municipalities in the world. Naturally, the regions of South Korea and its people face devastating environmental issues as a result, such as poor air quality, nuclear waste disposal concerns, clean water protection and access, and much more.
The installation showcased (5) physical and (6) digital works from the artist, expressing both the beauty of nature that begets wonder and admiration juxtaposed to the innumerable disasters seen today, such as glacial melting as represented in the piece The Vanishing Antarctica (2019). Or the growing issues of wildfires and the destruction of coral reefs as depicted in Russian Wildfires (2019) and Coral Maze (2020) by artist Natalia Kapchuk.
Kapchuk designed this series using her signature mixed-media technique, utilizing both naturally sourced materials with industrial elements such as tree bark, sand, natural stones, clothe, fermented moss, polymers, resi-crete, gilding, metal chips, plastic, etc.
In addition to the physical and digital artworks, an animated video installation was created as a part of The Lost Planet series played during the show, reflecting the artist's sentiment on the malleability of nature in the presence of economic, social, and political factors.