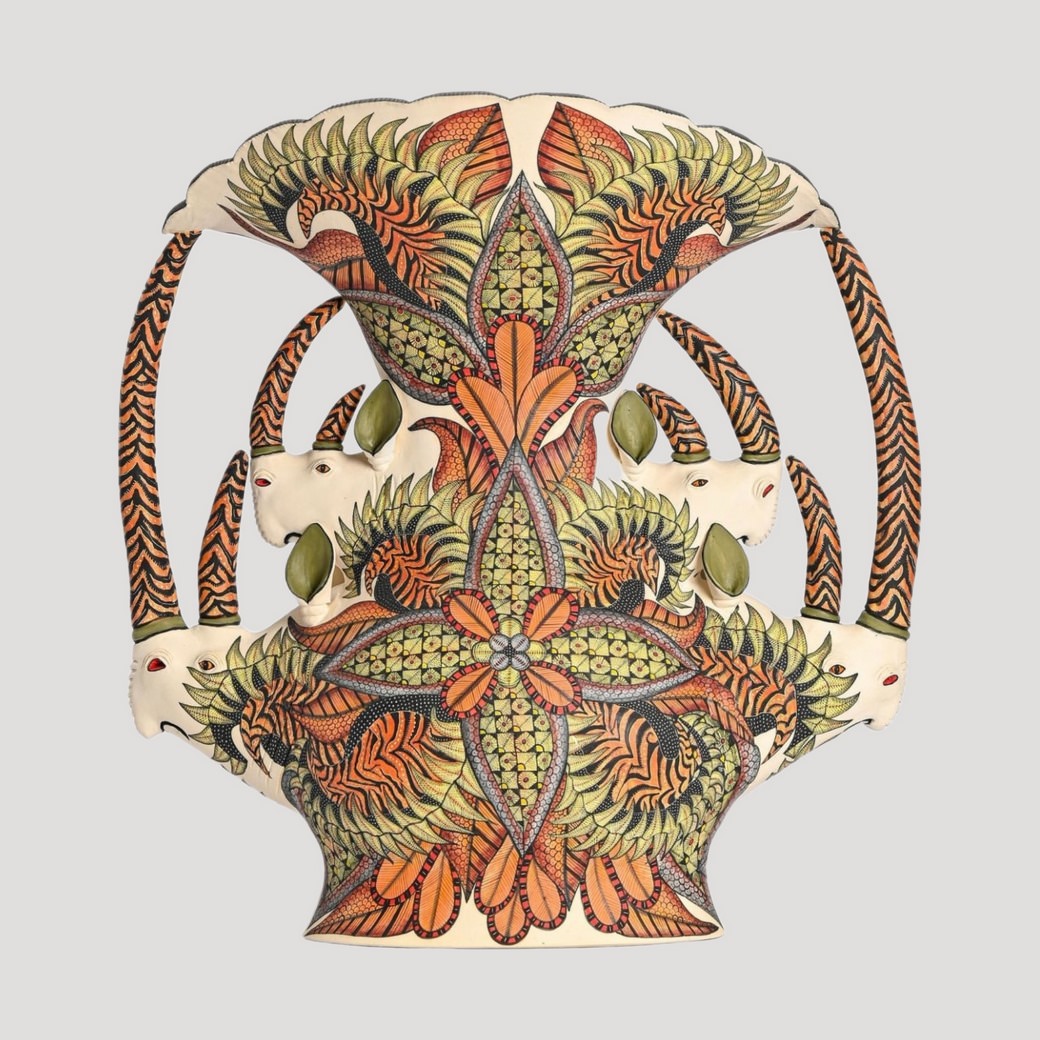 As a proud member of various philanthropic foundations and a devoted lover of the arts, contemporary artists Natalia Kapchuk supports platforms dedicated to transforming our world for the better.
On the 11th of November 2022, Natalia Kapchuk joined the Endangered Species Auction held by Ardmore at Constantia Uitsig in Cape Town, RSA. Ardmore is an African brand focusing on national art and collaborating with the region's most talented local artists. As a part of the Endangered Species Exhibition and subsequent Auction, Ardmore's artists created captivating ceramic items dedicated to majestic animal species that are tragically at risk of extinction. Proceeds from the auction were allocated to the Bhejane Trust non-profit organization to maintain the Black Rhino population.
During the auction, Natalia Kapchuk purchased a breathtaking rhino vessel created by local artist Silindile Mchunu. The ceramic work incarnates two sculptural pairs of rhino heads covered in geometric designs, lines, and patterns.
Supporting fellow artists and causes such as the auction is a must for Kapchuk, as she believes that only through joint efforts it is possible to ensure a secure and prosperous life for all inhabitants on Earth.
Moreover, the auction was dear to Natalia Kapchuk's heart, as the artist is currently working on a new collection of artworks titled, The Lost Animals series, committed to the most vulnerable and endangered species across the globe.