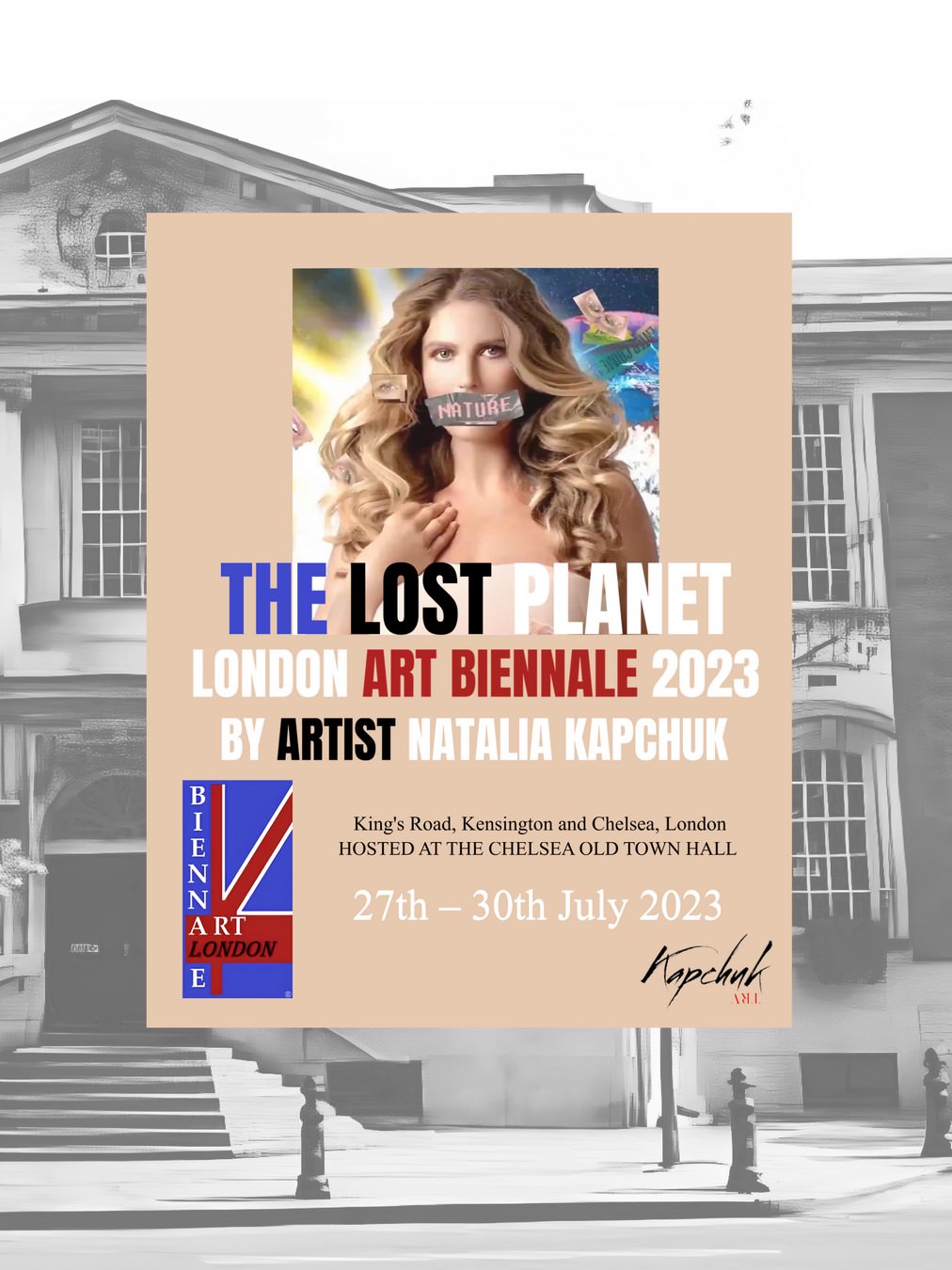 Chelsea Old Town will be hosting the esteemed London Art Biennale, one of the most prestigious art events in the world, from the 27th to the 30th. This curated exhibition showcases a diverse range of artistic talent from around the globe, with over 350 artists participating this year. Among them is Natalia Kapchuk, an artist and eco activist known for her thought-provoking series, The Lost Planet.
Since its debut in 2019, The Lost Planet series has been exhibited at renowned venues in France, UAE, South Korea, the UK, and India, gaining international recognition for its environmentallycentered mixed media art pieces and digital & AR creations. Due to that, Natalia Kapchuk's animated video installation, created in collaboration with FprBuro Communications Agency, has been selected for the London Art Biennale 2023.
The Lost Planet explores the impact of science, technology, and consumerism on planet Earth, tracing the growth of human needs and habits in a post-industrial society. It highlights the role of social, economic, political, and religious institutions in shaping personal development and emphasizes the dangers of pursuing false goals and exploiting natural resources. Through her art, Kapchuk calls upon each individual to take action in protecting our planet and stabilizing the climate. Adopting safe habits and practicing conscious consumption can help preserve and restore Earth's declining biodiversity.