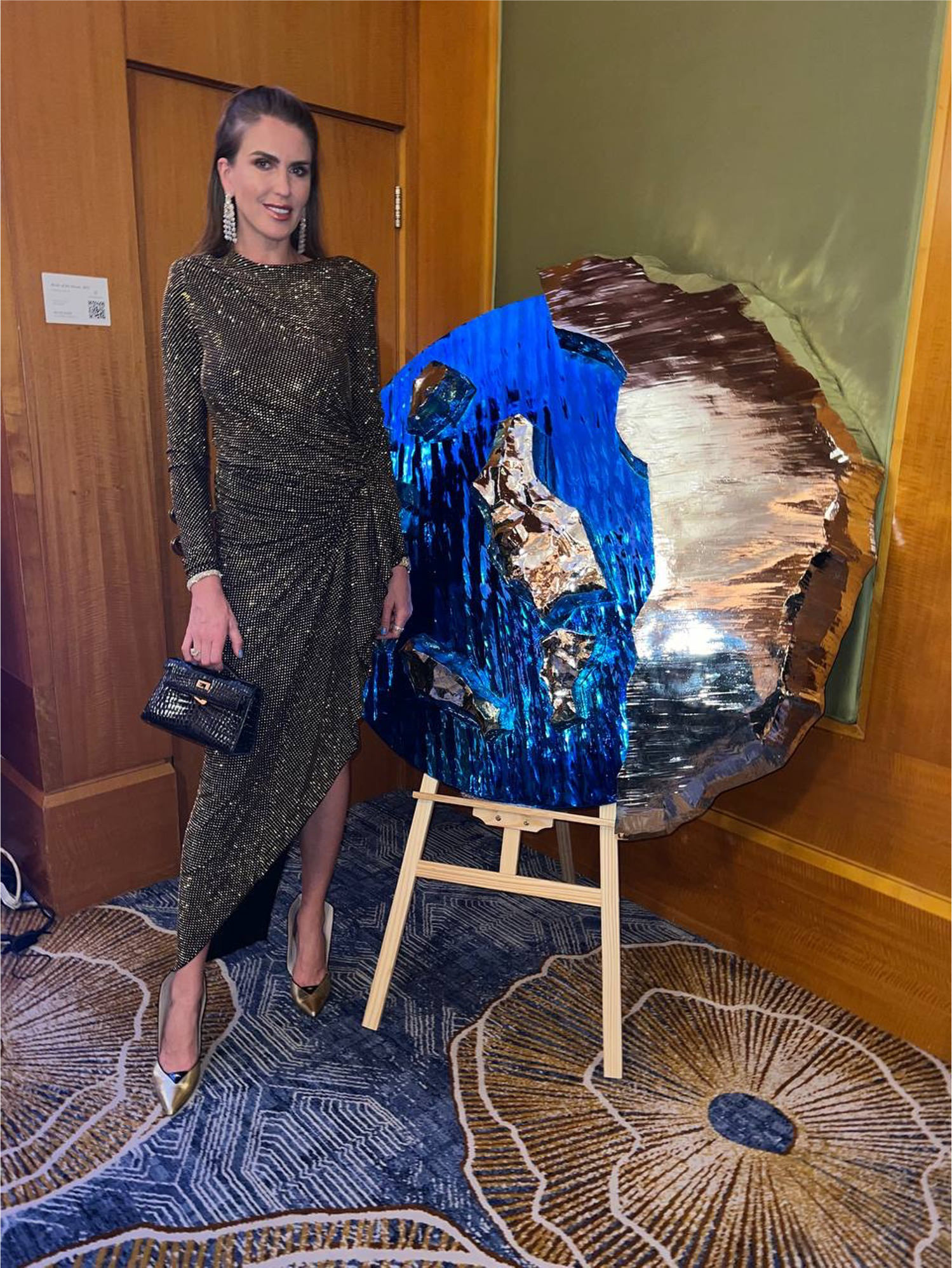 On the evening of 26 March, a special gala dinner and award ceremony hosted by the Better World Fund for Expo 2020 Dubai welcomed guests at the Ritz-Carlton DIFC. Eco-artist, philanthropist and ambassador of Better World Fund, Natalia Kapchuk attended this notable event to celebrate fellow leaders, film directors and artists for their priceless contributions to the mission of environmental protection.
In the company of other talented creators displaying their works dedicated to our beloved planet, select pieces from The Lost Planet series by artist Natalia Kapchuk adorned the halls and venue of the Ritz, amplifying awareness toward dire ecological concerns.
Specifically selected, Natalia Kapchuk featured the five artworks: Lost in Blue (2019), The Vanishing Antarctica (2019), Ice Shelter (2020), Heart of Ocean (2020) and Man-made Island (2019). These uniquely designed pieces are devoted to creative exploration and majesty of nature juxtaposed to the laundry list of ecological concerns caused by anthropic activities. As depicted in the work The Vanishing Antarctica (2019), Natalia Kapchuk expresses the preeminent beauty of the region of Antarctica utilizing natural crystals and diamond dust to produce a natural glacial effect. To contrast, the artist depicts the process of glacial melting to underscore the effects of climate change.
Much like this prestigious gala celebration, Natalia Kapchuk is proud to be a part of environmentally focused affairs such as these as she believes that only through joint efforts will the world be able to thwart pressing environmental concerns and save our planet for the future generations.