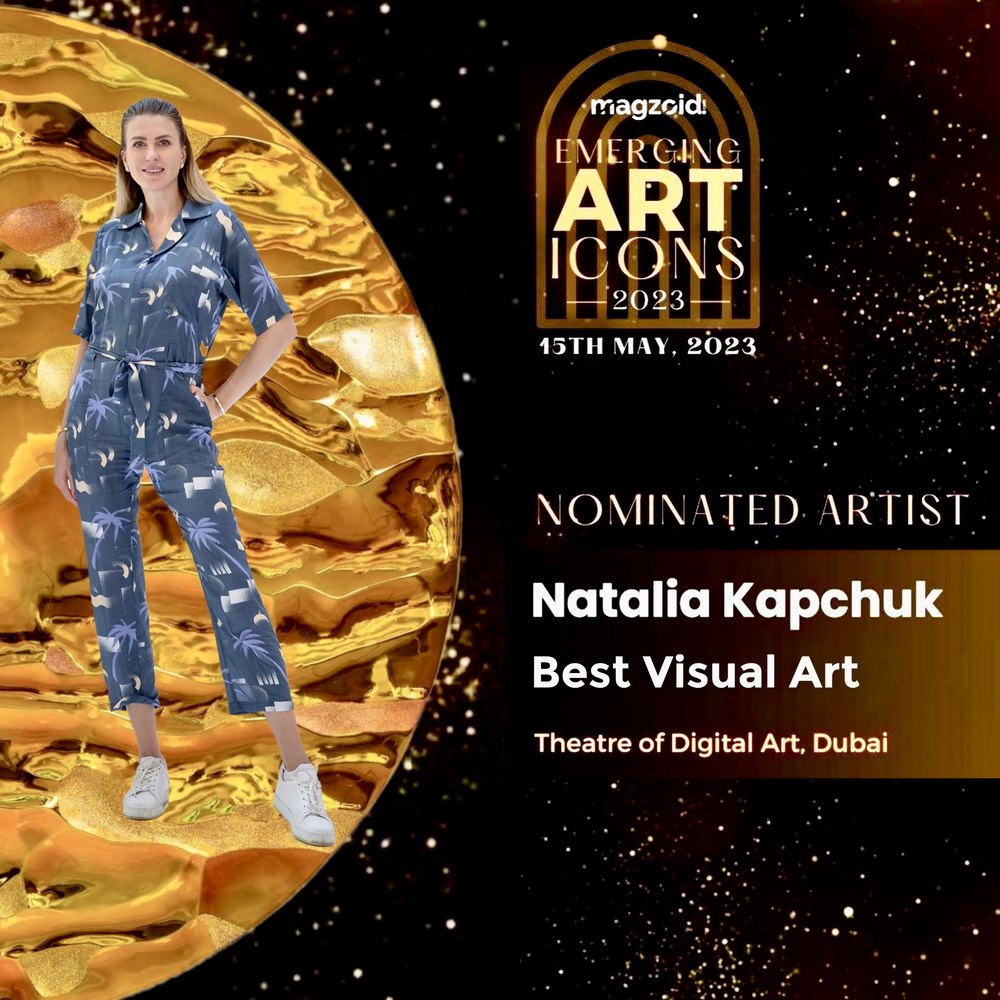 On the 15th of May, the breathtaking Theater of Digital Art (TODA) in Dubai hosted The Magzoid Emerging Art Icons Awards 2023 Ceremony arranged by the prestigious Magzoid Magazine.
The Magzoid Emerging Art Icons 2023 Awards honor artists and institutions that demonstrate exceptional creativity and innovation while making significant contributions to the culture and contemporary art industry.
Eco-artist and philanthropist Natalia Kapchuk became one of the three finalists for the 'Best Visual Art' nomination. The artist is globally recognized for her exceptional artworks that feature eco-friendly materials, natural elements, and industrial components. In addition to producing mesmerizing pieces of art, Natalia Kapchuk employs her professional skills and platforms to draw attention to the urgent environmental issues caused by dire human impacts. Her art series, "The Lost Planet," has been showcased at various prestigious venues across the globe. Furthermore, her artistic pursuits and charitable efforts have consistently received recognition from top-tier publications and magazines.
The Gala Ceremony brought together numerous representatives of the global art community to celebrate the best talents of the contemporary art scene. During the special event, in addition to honoring the finalists and winners, there were also fascinating musical and art performances.
Natalia Kapchuk was proud to attend the dedicated event and was awarded a certificate as a finalist in the 'Best Visual Art' nomination.