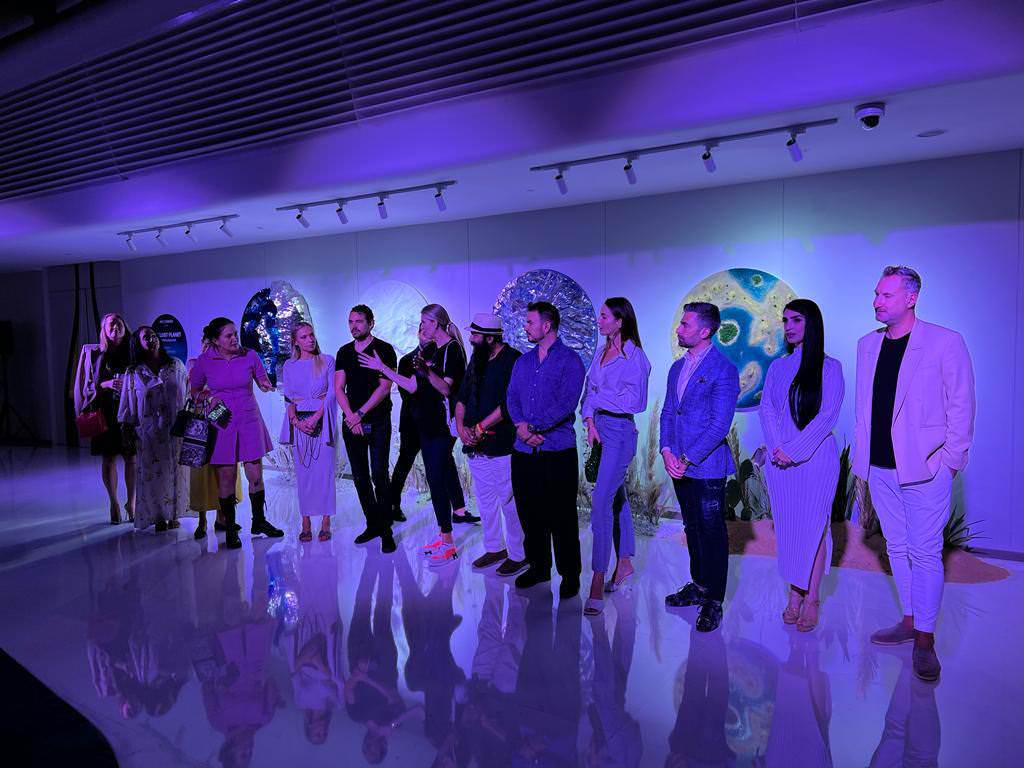 On April 28th, eco-artist and philanthropist Natalia Kapchuk gave a private tour of her breathtaking solo exhibition, "The Lost Planet," to special guests at the stunning ME Dubai Hotel designed by legendary architect Zaha Hadid.
Arranged in collaboration with ArtKōrero, JP Art Advisory, and FprBuro Communications Agency, the immersive art show featured over twenty eco-friendly mixed-media artworks from "The Lost Planet" series, as well as AR and digital installations. Natalia Kapchuk's creations adorned the hotel's mesmerizing lobby and newly dedicated third-floor gallery space, presenting the artist's reflections on crucial topics regarding the plight of our beloved planet to each attendee.
"The Lost Planet" series is dedicated to the unique wonders of our planet and their beauty juxtaposed with the irreversible environmental concerns caused by human activity. Presently, the series is home to more than forty art pieces and is constantly expanding with new artworks. Gaining inspiration from the natural features of our planet, Natalia Kapchuk utilizes natural elements and eco-friendly materials in her art practices.
Highlighting a stark contrast between nature and modern society, the artist also implements industrial components into her works, such as metals, polymers, resi-crete, and more. Pushing her artistic approach further, the artist works with fiberglass construction, LED lighting, and digital and augmented designs.
The guests of the private tour had the privilege of learning the details of Natalia Kapchuk's art practices as the artist shared the concept and creative process behind each displayed artwork. Moreover, she shared her expertise in implementing eco-friendly art approaches, providing attendees with a unique opportunity to explore the history of "The Lost Planet" project. Additionally, the artist highlighted the ways in which she uses her creativity to raise and spread awareness of current environmental concerns caused by dire anthropic impacts.