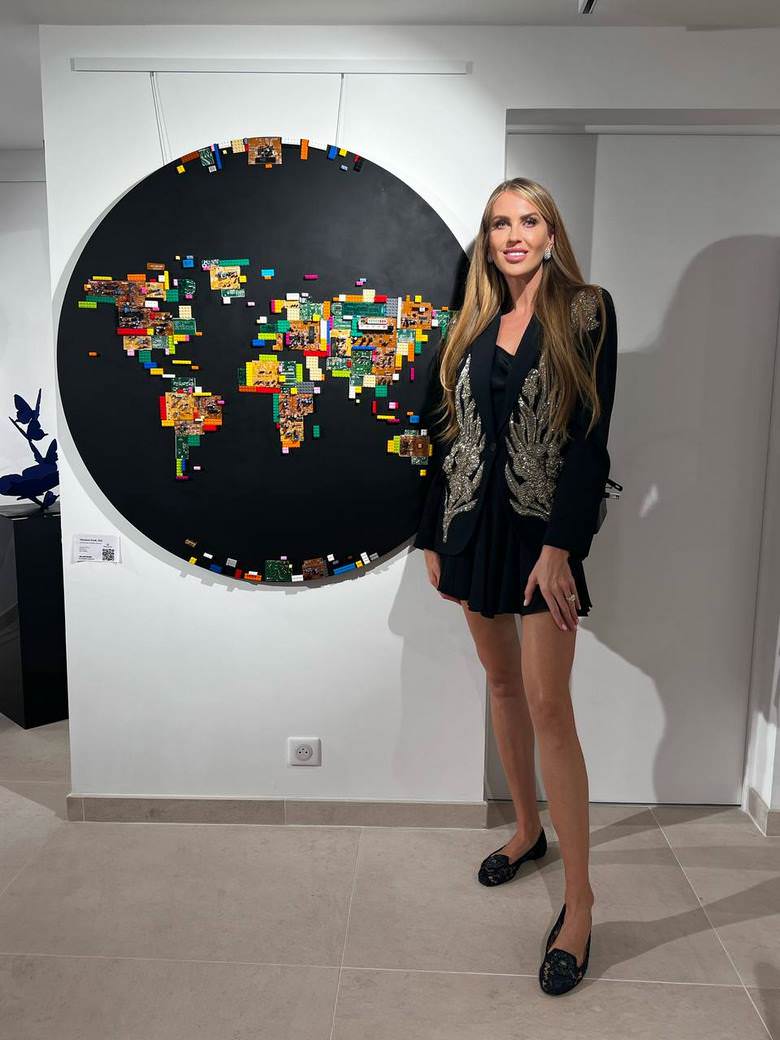 On the 29th of September at the historic Château de Crémat in Côte d'Azur, an exclusive Private View took place, signaling the opening of a captivating group exhibition curated by Elie Art Gallery. The affair brought together breathtaking artworks from internationally acclaimed artists. Among the works present, Contemporary Artist, Philanthropist, and Environmentalist, Natalia Kapchuk showcased select art pieces from her series, 'The Lost Planet' within the exposition.
Expressed by the artist, The Lost Planet project is inspired by the beauty of our planet and its many natural features juxtaposed to the devastating ecological concerns fueled by humanity's indifference and irresponsibility toward the Earth. Using her knowledge and artistic talents, Natalia Kapchuk depicts various environmental issues such as plastic pollution, global warming, ocean acidification, depletion of natural resources, and more— demonstrating her signature mixed-media techniques and applications.
Among the other artworks featured at the exhibition, the artist selected (2) of her latest creations, Saharan Sands (2022) and Simulated Earth (2022) to show. Alongside the physical art pieces, an animated video installation and a collection of exclusive AR works based off select pieces from The Lost Planet series are presented to dive deeper into the artist's creative world. Such a variety of mediums and techniques aid in in the conveyance of crucial subject matter.
The anticipated opening featured many representatives from the global art community and the artist herself. The guests present were impressed by newly developed art pieces and enjoyed the immersive AR experience as well as the captivating plot to The Lost Planet video installation.