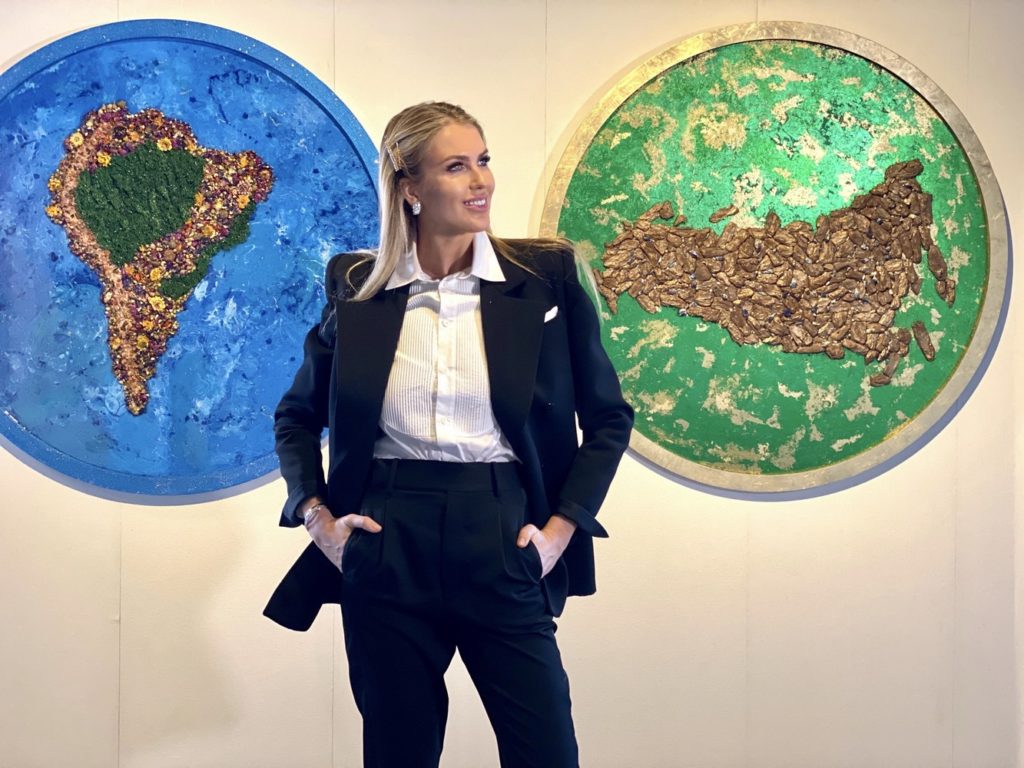 International art fair LONDON CONTEMPORARY was opened at THE LINE Contemporary Art Space September 27 during Frieze London. The exhibition features collective and solo projects by leading and emerging artists from all over the world. First edition of LONDON CONTEMPORARY represent a forum for direct exchange of ideas and contacts between collectors, artists, photographers, designers and art professionals, featuring paintings, sculptures, photography art, installations, video art and live performance.
LONDON CONTEMPORARY International Art Fair hosted a wide variety of artists, each one with its own interpretation of the fair main theme. Two artworks from The Lost Planet project of Natalia Kapchuk dedicated to the problem of ecological sustainability and global climate change.
Combination of industrial materials such as acrylic, resi-crete, plastic, diamond dust, glass chips and natural ones allowed literally revive the art pieces "The Last Breath". Logging of the Amazonian rainforests and effects of such negative human intervention are reflected in the quality of air and life on Earth. Oxygen released by trees in this region, makes up 20% of the total O2 production and plays an important role in stabilizing the ecology. The lungs of our planet suffer, but we do not think about it. Will it be too late when the time comes for the last breath? The silhouette of the mainland is laid out of dry flowers while the heart of the Amazonian forests is made by green moss as a symbol of living and life itself, depending on breathing.
The artwork "Russian Wildfires" reflects the value of a forest; the main natural resource that Russia is rich in. 50% of coniferous forest in the world is located on a huge Russian territory. Illegal logging produces the most detrimental effect, and as a result of it causes serious uncontrolled rural fires. Only this year 10 billion hectares have been destroyed. By setting fire to the forest, people try to hide the deforestation, thereby further damaging the forests and the entire ecosystems. Siberian forests are home to snow leopard's and the Amur tiger's populations which we have to save.
The London Contemporary art fair runs until October 25.