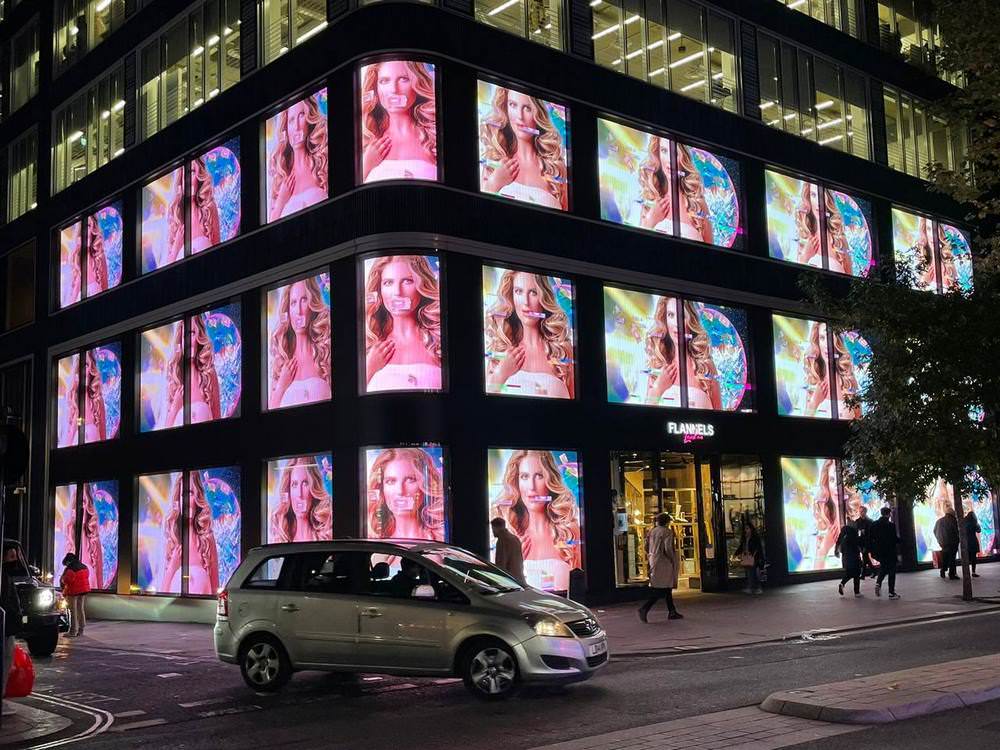 Art has a history relating to its lack of acceptability, predominantly catering to those with a certain level of privilege, leaving those less than fortunate to observe from afar. This realization has prompted many art curators to become innovative when featuring new and acclaimed masterpieces, such as the team behind W1 Curates.
W1 Curates, at the heart of London's iconic Oxford Street, has transformed the exterior of Flannels London Flagship store into an extraordinary public exhibition. Utilizing present-day technologies, this group of art connoisseurs display works from artists from all across the world to more than 50,000 people daily, garnering exposure for these creators while providing an opportunity for the public to witness such remarkable works of art.
Eco-artist and philanthropist Natalia Kapchuk is a featured artist of this breathtaking display, showcasing her animated art installation as a part of The Lost Planet exhibition, which debuted on 14 October 2021 at Unit X art space in Covent Garden, London, UK.
The animated video installation behind The Lost Planet reveals the multifaceted methodology of artist Natalia Kapchuk, drawing much-needed attention to the plight of our often unappreciated planet.
In the video, artist Natalia Kapchuk addresses society as the voice of The Universe, paying close attention to the state of the planet— joining the mission to maintain and continue the cycle of life. The artist's stand is a call to action for each of us to protect the world and stabilize the climate, noting that safe habits and conscious consumption methods will protect and restore the declining biodiversity here on Earth.
"Art has a way of piercing the soul, speaking to those places we often lock away. Through the power of my art, I want to open those doors, uncovering emotions and glimmers of hope. With The Lost Planet exhibition, I want to spread awareness and show that there is always an opportunity to improve the environmental status of our beloved planet."
— Natalia Kapchuk
Partnering with W1 Curates provides Natalia Kapchuk the ability to further communicate the emotions and ideas of her creations to a larger audience than just those who had the opportunity to attend the exhibition in person— expressing that together, there is a chance to create a brighter today and an even brighter future.